Roz McKelvey and Grace UMC

In 2019, a grant from DHM to Grace UMC was used to expand the church's Deaf ministry, primarily by providing start-up funding for an Assistant Deaf Ministry Coordinator. Now (2023), Rosalind "Roz" McKelvey, Deaf Ministry Coordinator at Grace UMC in Philadelphia, has been recognized in an article in the Philadelphia Sun for her work in the community.

This is well-deserved, as Roz has been involved with extensive advocacy in the Philadelphia area with Deaf people. During the COVID pandemic she developed many creative solutions for Deaf people, for example, she distributed communication cards at hospitals and to other medical responders, and had Deaf people making clear masks to help make communication more visible for Deaf people. She set up a place where Deaf people could come to communicate using clear plastic curtains.

Bishop Peggy Johnson writes: Roz has been an amazing light in Deaf ministry for many years. She is called to assist the police when there is a crisis involving a Deaf person. She works with the homeless, battered women, developmentally challenged people and all manner of Deaf folks who live on the edges of life. She will interpret for anyone at any time in the middle of the night or even all afternoon on a Sunday, even after she has interpreted all morning and drives everyone to and from church. She is a joy to work with.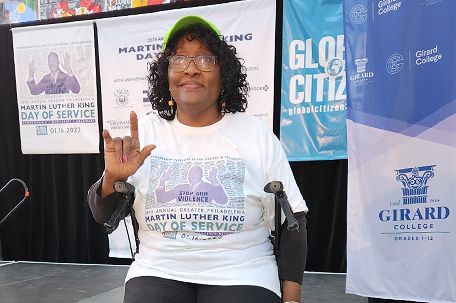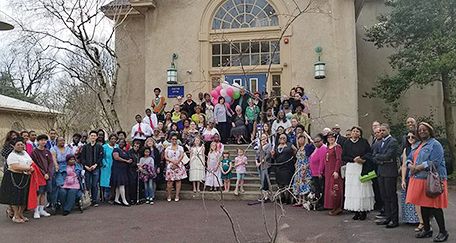 Photos from Roz McKelvey.